For more information on the Annual Meeting and Election, see the Guides below.
OUR SCHOOLS NEED YOU!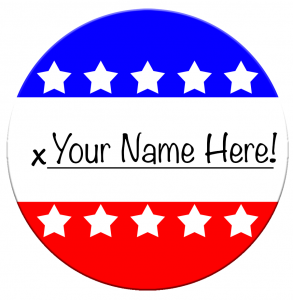 Please consider serving your school by running for office on the Governing Council or Board of Trustees. We have many positions open this election and great volunteers make our schools run

.
What positions are up for election this year
BOT Vice President (1 from each school)
BOT Treasurer
BOT Parent Trustees (2 from CCM, 3 from MVM)
GC Parent Rep (2 from MVM, 4 from CCM)
Friends of Ed for the BOT, MVM GC, and CCM GC
Want to know more about the positions that are open for election?
Still have questions? Email the Nominating Committee at nominatingcommittee@mmcimd.org
Are you ready to run for a position? Please fill out our Nomination Form by Wednesday, November 3rd to be considered for a role on the BOT or GC.
---
This year all voting will be done ONLINE. There will be two windows to vote.
Election/Annual Meeting Timeline:
November 3 – All Nominations Due
Online Early Voting November 10- November 17 at 7:00 p.m.
Virtual Annual Meeting November 17 at 7:00 p.m. (details to follow)
Online during the 24-hour voting window at our Virtual Annual Meeting.
If you have any problems with online voting, email voting@mmcimd.org
Online Voting Instructions will be emailed November 9, 2021.
In order for the votes made at our Annual Meeting to be valid, we must have 20% of the entire MMCI community—parents, staff, and Friends of Education—participate. Both the advance online voting ballots and Annual Meeting online voting ballots count toward that 20% and gives you the opportunity to make your voice heard. If you will not be watching the meeting, please plan ahead!
YOUR PARTICIPATION IN THIS ANNUAL EVENT IS KEY TO OUR SUCCESS AS A PUBLIC CHARTER SCHOOL!
Both Monocacy Valley Montessori and Carroll Creek Montessori are "community" schools. Neither school could exist without the participation of its dedicated parent and community volunteers. MMCI requires that the parents give at least 10 volunteer hours each year to the school. This goal is easily achieved, with many volunteers serving much more than their required hours.
MMCI is fortunate to have such a dedicated group of volunteers that serve the schools in many ways:
Parent or community representatives on the school's Governing Council

Parent or community representatives on MMCI's Board of Trustees

Attending Board of Education meetings to show support for our schools

Classroom, library, and school office volunteers

Car line volunteers at drop-off and pick-up

Building and furniture repairs

School representatives at community events

Organizers of fundraising events to support MMCI and its schools
MMCI is always looking for parents and community members to help our schools. If you are interested in volunteering your time to support our schools, please contact the MVMPCS Volunteer Committee Chair or the CCMPCS Outreach Committee Chair .